H.J. Unkel – Malaysian Group was established back in 1983 in the sales and distribution of
lab testing instruments
and
testing equipment in Malaysia
. As part of an international marketing network, H.J. Unkel (M) Sdn. Bhd. has been directly involved in the lab testing equipment market in Malaysia for decades now. We are proud to be partners with renowned names in the industry to supply quality lab testing instruments throughout the region.
As an effort to further diversify our business, we have now also ventured into being industrial chemical suppliers in Malaysia. In 2009,
H.J. Unkel Chemicals Sdn. Bhd.
was established as industrial chemical supplier Malaysia to cope with growing market demands. Currently headquartered in Hong Kong and affiliates in:-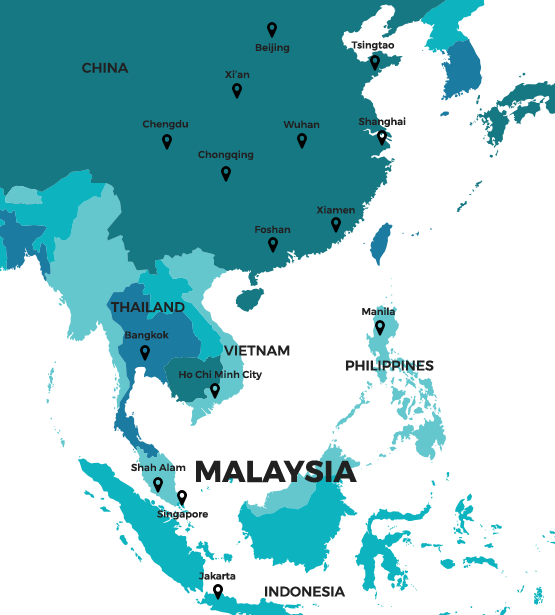 1. Thailand
– Bangkok
2. Singapore
3. Indonesia
– Jakarta
4. Philippines
– Manila
5. Vietnam
– Ho Chi Minh City
6. Myanmar
– Yangon

7. China
– Shanghai
– Foshan
– Beijing
– Qingdao
– Wuhan
– Chongqing
– Xiamen
– Chengdu
– Xian